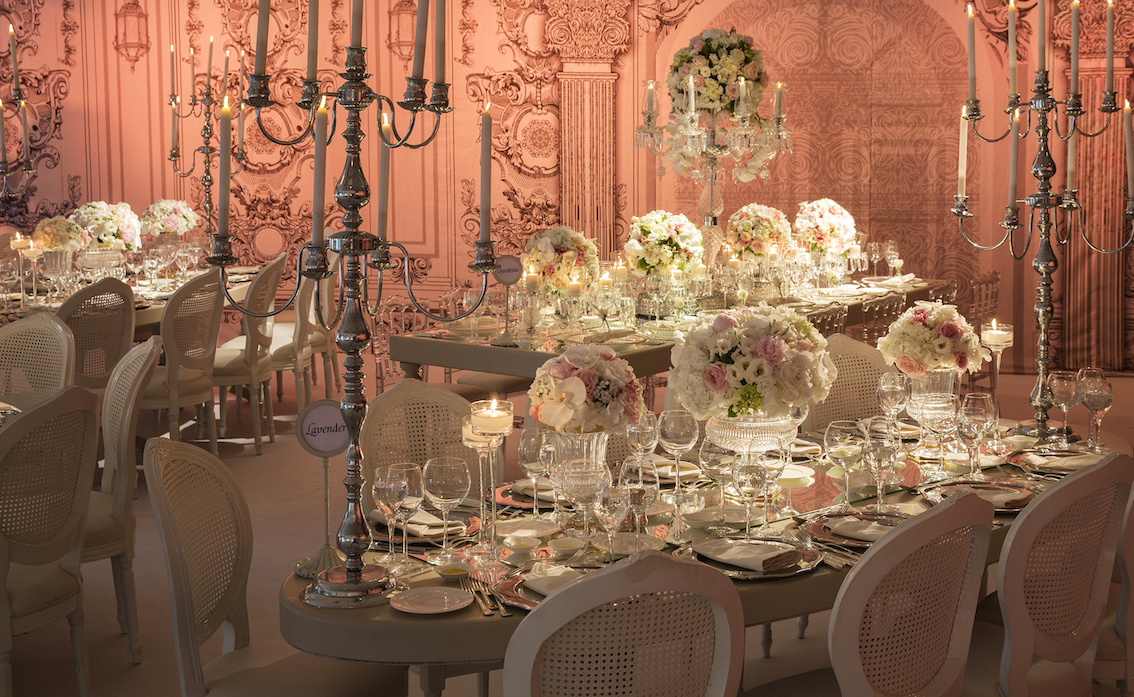 FOUNDER AND DIRECTOR, TALA TOHALA...
Setting up UCG Luxury Events, its founder – Tala Tohala, wanted to provide a service that would showcase the best of select destinations in Europs and at the same time facilitate every aspect of creating luxurious and memorable experiences for clients and their guests from all over the world. Her international background, upbringing, love for travel and culture and appreciation for quality events gave Tala the vision behind UCG Luxury Events – a bespoke service that fuses the beauty of a destination, starting with Turkey, then Italy, and beyond with its carefully selected available service providers with UCG's top international standard of destination event coordination.
Our Coordination Team
Our select team of expert destination event coordinators are international, multilingual, friendly, highly detail oriented and driven women with varied backgrounds and interests that bring an overall pool of expertise to our destination events in Europe. Above all these ladies are committed to delivering the most remarkable destination events with high integrity and a dedicated work ethic.
HILAL YILMAZ
Hilal Yilmaz comes from a background of International Journalism, theatre acting, and philosophy. She is multilingual with a Turkish background and brings a touch of the orient to the table. Hilal works great with suppliers and her extensive experience in public speaking makes her our go to coordinator for Master of Ceremony services and event hosting.
PAOLA DONZELLA
Fluent in English, French and Italian, Paola Donzella works as the head coordinator for events in Italy. With her experience in music management and production and unique perspective as an Italian singer, she executes great skill in sourcing unique entertainment for events and managing the needs of bands, DJ, sound and light management companies and managing venue entertainment terms.
FARAH ABOU HASSAN
Farah Abou Hassan is of Lebanese background. She has worked in restaurant management for high-end restaurants internationally and is our go to event catering expert. She also has a particular interest in sourcing event designers and florists of exquisite taste and repute. She is also the go to person for all event stationery and design.
THE BEST VENUES
Perfect for Destination Events
WORKING WITH SOME OF THE MOST SOUGHT AFTER AND EXCLUSIVE International venues IN EUROPE.
Experienced in a wide range of international venues from an exclusive & privately owned villa in Sicily to a beautiful Ottoman Palace on the Bosphorus. Our team at UCG are familiar with the unique challenges faced when working with privately owned as well as public and government-run venues.
Our coordinators have had experience sourcing and working with the management of the best of venues in any particular destination for both social and corporate events. Where we are open to working with venues of your choice we are constantly sourcing and researching in depth the best venues for destination events in all our destinations in Europe.
INTERNATIONAL CLIENTS
Incorporating Traditional Customs
10 YEARS OF EXPERIENCE WORKING WITH INTERNATIONAL CLIENTS
UCG Luxury Events have had the great pleasure of working with clients from all over the world. Learning about their cultures and at the same time treating them to the best of our destinations in Europe is one of the great aspects of our work. This international and cultural fusion forms a big part of what makes UCG Luxury Events so unique.
Indian 3-4 day events each with their own significance, Special wedding day dances, Persian Sofreh ceremonies and cake dances, Orthodox Greek wedding ceremonies, Middle Eastern raffia bride and groom entrances, Russian and Eastern European events with games and toastmasters, symbolic and poetic ceremonies – anything you want, UCG absolutely loves to organise.
We have had clients from France, Italy, UK, Scotland, America, Canada, Lebanon, Pakistan, India, UAE, Saudi Arabia as well as organising corporate events and conventions with delegates gathering from as far as China and Russia.
TRAVEL SPECIALISTS
Excellent and Reliable Services
AS LUXURY DESTINATION EVENT AND BESPOKE GROUP TRAVEL COORDINATORS WE ARE EXPERTS IN ORGANISING THE BEST IN GUEST AND DELEGATE EXCLUSIVE AND LUXURY TRAVEL
Whether it be for transporting your guests from their hotels to the event venue, airport pickups, VIP meet and greets or private tours, we arrange it all, partnering and managing the most reliable of local service providers in the different regions of Europe. Our coordinators manage all bookings, timings and make sure you receive a reliable service. We also manage all changes to your requests centrally ensuring a seamless service.
We also have a wide range of experience arranging and managing hotel stays at preferential group rates ensuring you retain all economies of scale. In our selection of accommodation we do extensive research making sure the hotel in any destination will add to the travel experience and is excellent in terms of its location , amenities, style and service.
UNIQUE BESPOKE EVENT TRAVEL ITINERARIES FOR YOUR GUESTS
Our coordinators are experts in creating the most unique and bespoke travel itineraries including pre and post main event activities. Sunset drinks at roof top bars, pool parties at private villas, themed parties, wine tastings, cookery courses, group hikes, private tours, boat parties, private dining at exclusive restaurants are many in a list of things we love to organise.
All travel information about whatever destination you choose is communicated effectively and concisely in a fun way through a dedicated website for the event group with on hand contact details of our coordinators for any travel or concierge needs for e.g. babysitting in Rome, hair and beauty bookings in remote parts of Tuscany, restaurant recommendations in Istanbul and sailing expeditions in Bodrum.
RESEARCHING AND SOURCING THE BEST OF ACCOMMODATION
Our team take great efforts to source excellent standards of Italian accommodation and review it in terms of location, ease of transportation, service, comfort and quality of all the amenities. As part of our destination services we offer our clients a choice of several hotels in the particular region of Italy providing a special offered rate at each hotel. We represent potential repeat business for the hotel so they take great care to offer our clients a good service and rate.
Whether it be a modern boutique hotel in Palermo or a luxurious converted farmhouse in Tuscany, we find the best solution for our clients and their unique needs. Our team of coordinators help in the assignment of rooms, liaising with the chosen hotels and the transportation companies to ensure smooth running of the event itinerary and make the bookings centrally to check and double check rooming lists to ensure excellent destination event coordination with a precision that leaves guests feeling completely taken care of.
CREATIVE SOLUTIONS TO ON THE DAY TRANSPORTATION OF THE BRIDE AND FAMILY.
Whether you are looking for a vintage car in Rome or a luxury boat in Bodrum we have the perfect solutions for you.
ATTENTION TO DETAIL
Working with the Best of Italian Florists and Event Designers
WORKING WITH THE BEST OF FLORISTS AND EVENT DESIGNERS
Finding a good designer and florist in your chosen destination can be tricky.
Our team source the right people to reflect varied styles and visions and of course meet our standard of excellence in delivery.
Whether you want elaborate or simple, classic or rustic, our coordinators can recommend the suppliers that are most in line with what you like.
We source a variety of suppliers to ensure a very personalised destination event unique to you.
SETTING THE SCENE
With the Right Amount of Sound & Lighting
CREATING THE PERFECT CHIC AMBIENCE WITH THE RIGHT INTERPLAY OF SOUND & LIGHT...
Understanding the existing event spaces and enlisting and coordinating the right amount of light and sound support for each space is an important factor of coordinating an event.
Making sure everyone can hear the ceremony, international bands have the equipment they need on the night, the lighting is not overbearing and still creates an desired atmosphere is what we do.
Whether it be architectural lighting to highlight the facades of beautiful Italian villas, spot lighting on each table to add to the arrangements, the perfect light and sound system to create a contagious party atmosphere to keep people dancing until all hours of the night, we have it covered.
CAPTURING THE MOMENTS
Of the Best Day of Your Life
RECOMMENDING THE BEST OF LOCAL AS WELL AS INTERNATIONAL DESTINATION EVENT PHOTOGRAPHERS AND VIDEOGRAPHERS...
We work with the most talented and internationally acclaimed event photographers and videographers. Our suggested local wedding photographers and videographers are not only artistic but have a focus on event photography capturing special moments in a documentary style that tells a story.
We look for photographers who show experience taking shots that reflect the atmosphere of not only the event but the abundance of scenic shots available for destination events, travel photography mixed with portraits mixed with journalistic story telling ... your film and photographs are your eternal memento of the event. As your coordinators, we help you build a good rapport with your chosen providers which is especially important with photography.
We make sure that the providers understand not to disturb the event or guests by being too obvious. One of our important roles on the day is to also make sure that the timeline is adhered to throughout the day so as to give enough time to get the photography you will cherish for years to come.
THE BEST OF CATERING
Exquisite Menus of Scrumptious Local Delicacies
The Best in LOCAL Catering
The best in catering and bar services is integral to any event and there are so many amazing caterers and delicacies in European cuisine. Chefs with mouth watering meals cater to your guests and reflect local delicacies. In large events, the timing is extremely important and making sure that food is served in a timely, unison fashion with just the right amount of food and catering staff.
We consult during the degustation to help you with important decision making like pairing and presentation. During the planning period we consult with the caterers to ensure that the wedding day schedule is synchronised with them.
We update them with any dietary requirements, keep them up to date with seating plans and any last minute changes in attendance.
On the day we cater to any immediate needs, make sure that everything is served in a timely fashion and that drinks are available at the desired pace and there is no one waiting for anything!
ALWAYS ENTERTAINED
With Our Top Selection of Entertainers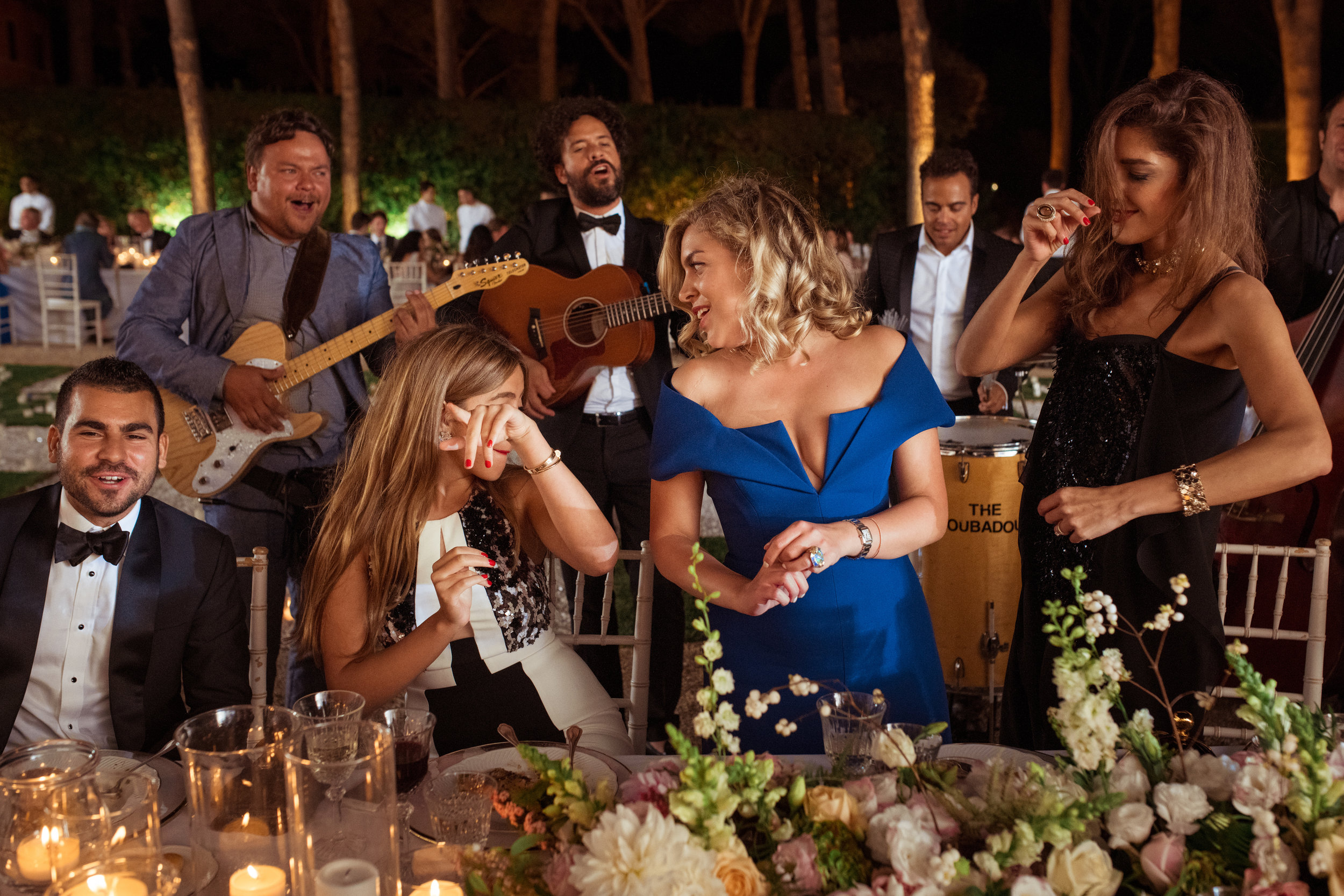 LIST OF THE BEST OF LOCAL AND International Entertainers
So you have wowed the guests with a beautiful venue, filled their stomachs and quenched their thirst and now they are just in the mood to have fun!
We have sourced some of the best entertainers that really add atmosphere and excitement and get the party swinging.
We have a list of the best event DJ's, cocktail acoustic bands and musical talent available that are extremely popular in events and guaranteed to create an unforgettable atmosphere.
CAPTURING PICTURE PERFECT MOMENTS
to Be Cherished Forever